Double-profile cooking suite
Tailor-made suites, modular or with a single top
The Table de Pierre is a gourmet restaurant located at Saint-Paul-De-Vence (closed to Nice) where Capic has installed a double profile compact suite (access by the both sides) inspiring from Armen range.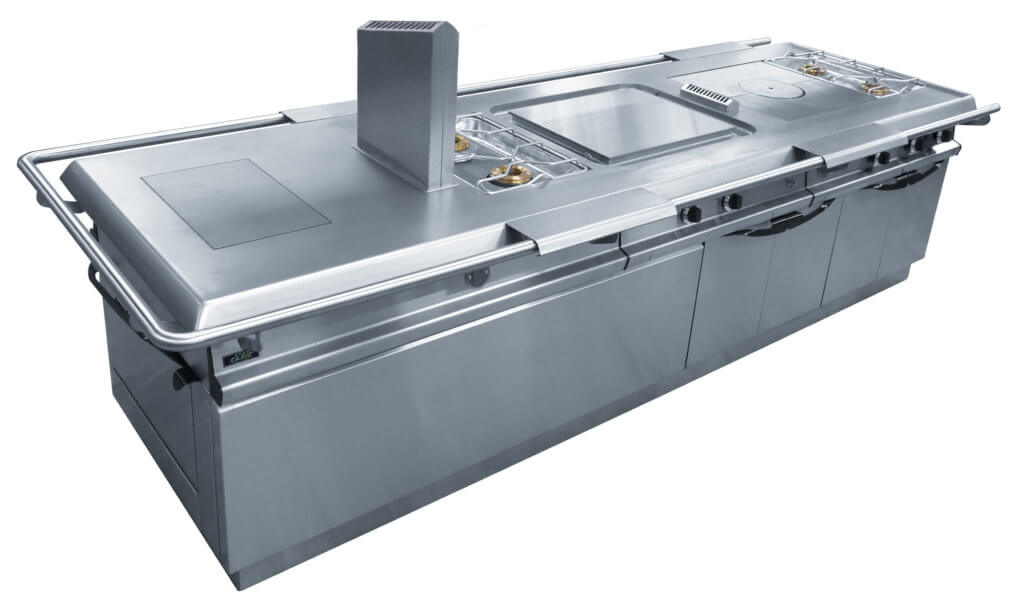 Restaurant 'La table de Pierre'.
Some of the electrical or gas appliances can be equipped with a control hobs on each sides.
Several options:
• Rounded lateral edges,
• Shelves (with bars or full),
• Support of salamander,
• Planetary brushed appearance and mirror polishing aspect of the rounded corners,
• Control panels and front of the suite in coloured enamel…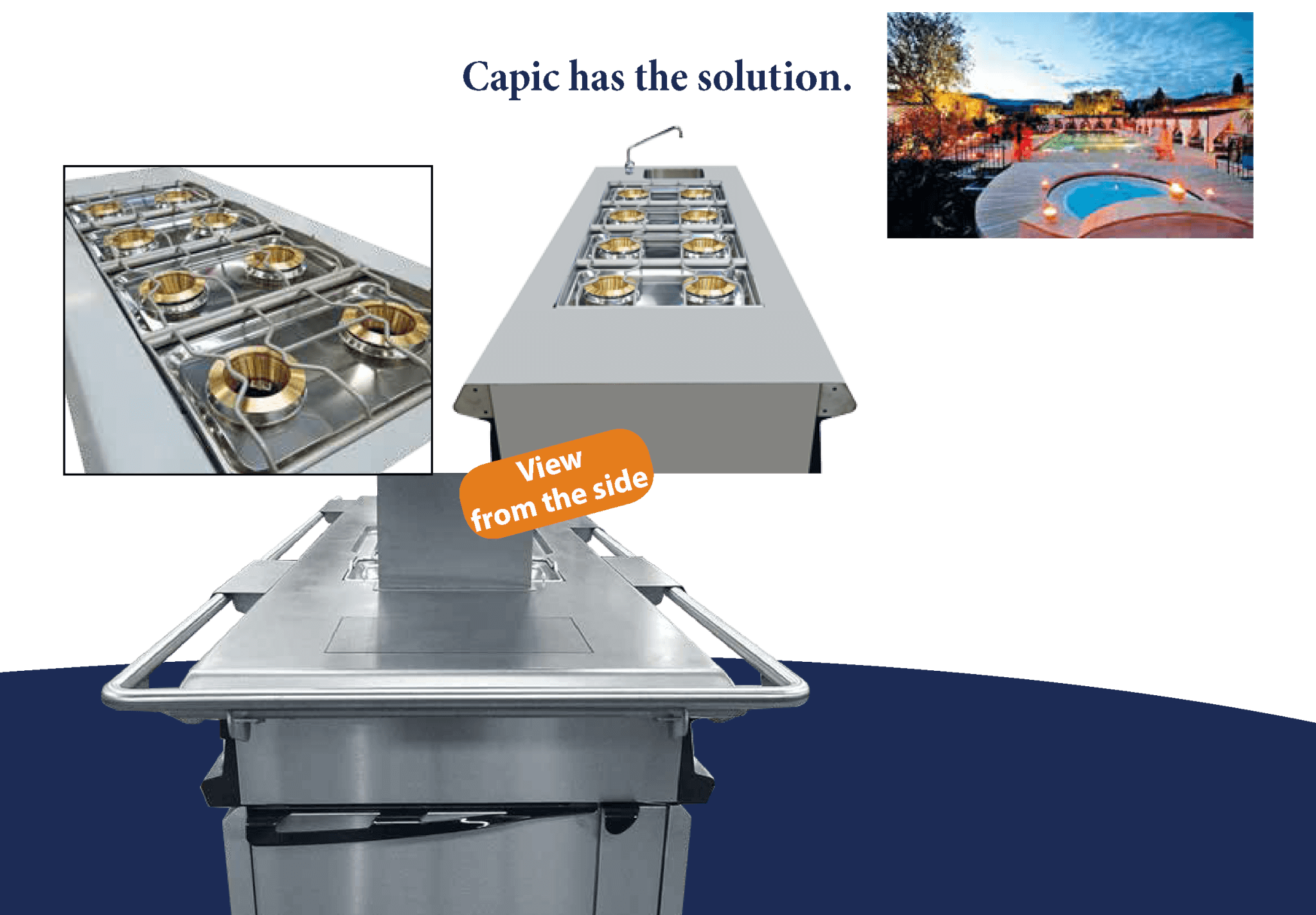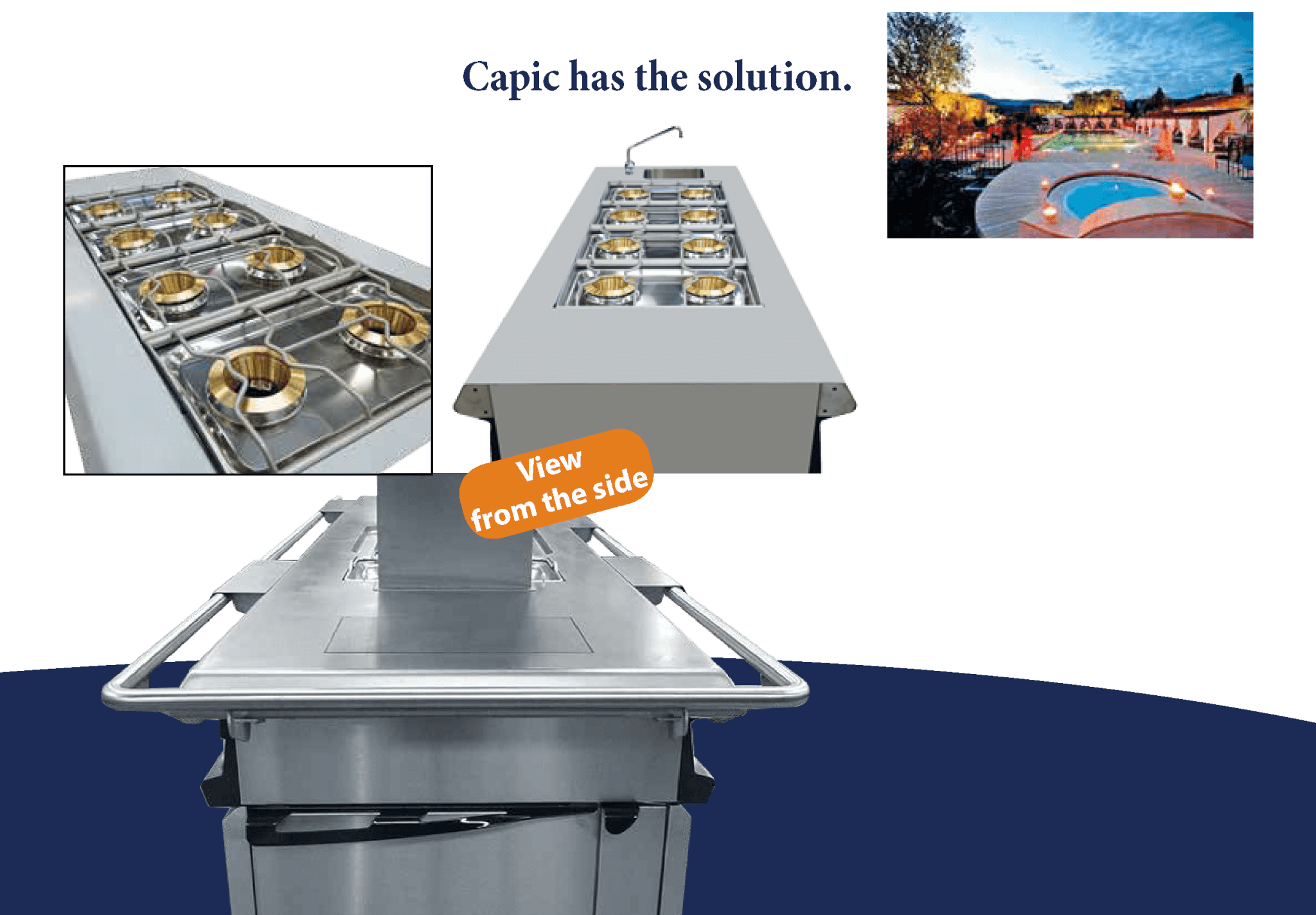 Compose your suite. Our Back Office is at your disposal to realize quotations and 2D and 3D drawings.
You wish to consult the Capic News of May / June 2018? Follow this link !